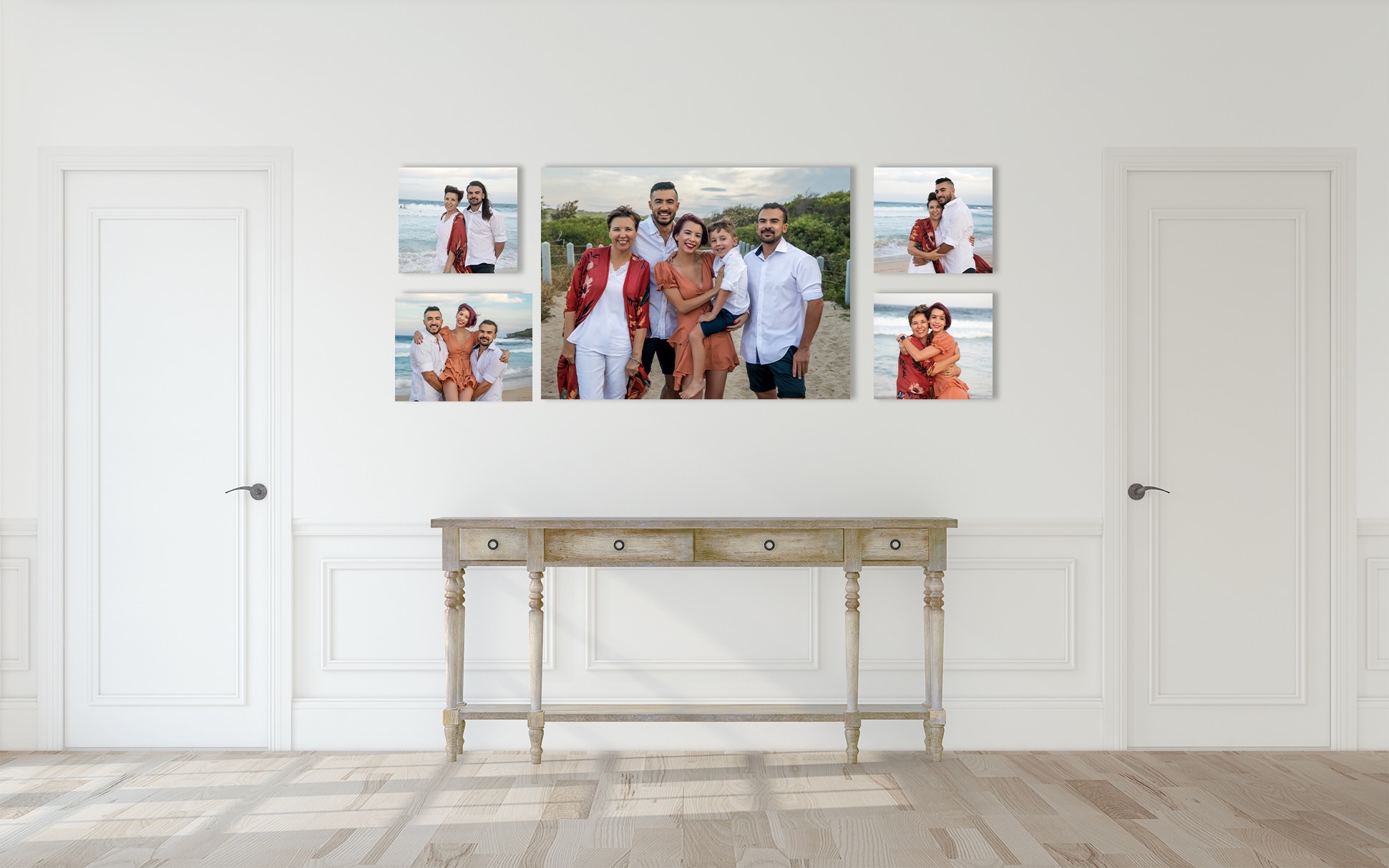 Investment
Honeydew Photography specialises in wall portraits.
Beautiful works of art of your family on your walls to look at every day. Our latest product is the super gloss metal wall art. Super special, I know you are going to love them.
Acrylics are still fashionable and look amazing! Now, how many walls do you have?
Our traditional collage wall portraits are still very popular. They are a great way to tell a story about your family.
Some people get carried away on their first photography session. We encourage you to go easy so you will come back and get more beautiful photography for your family and your home.
Our wall portraits start at $880
Since 2005
Honeydew Photography has been in business for over 14 years. 
We are offering digital files as well as the print collections and the wall portraits. We insist that if you do buy the digital collections, please print out the images and display them on your walls.
Be proud of your family. Display your prints in a place where your friends and family can view them.
Our digital collections start at $670.
Buy a la carte or collections
We do recommend that you buy our wall portraits but we understand that not everyone has space. Our print collections are a great way to grab a decent amount of images without breaking the bank. Our print collections come in a box and start from $1500.
All the above displays are a fraction of the ideas that we can achieve with your Wall Art portraits. We are not limited by anything. If you want to be sure about the correct size of wall portrait for your walls, please measure your walls and take photos before coming in for the shoot. We also give a size guarantee. If you bring your Wall Art home and it is the wrong size, we will change the size free of charge.