Hi there, Do you have a vision on what you really want at the end of your photography session? Don't worry if you don't know yet, sometimes you just need to see the photo's first before you can visualise how they could look on your wall. Before coming into the viewing session, it is a great idea to take a few snaps of areas in your home where you need filling, include the furniture too so it is easier for us to piece everything together. Here are our 5 tips to improve your home decor?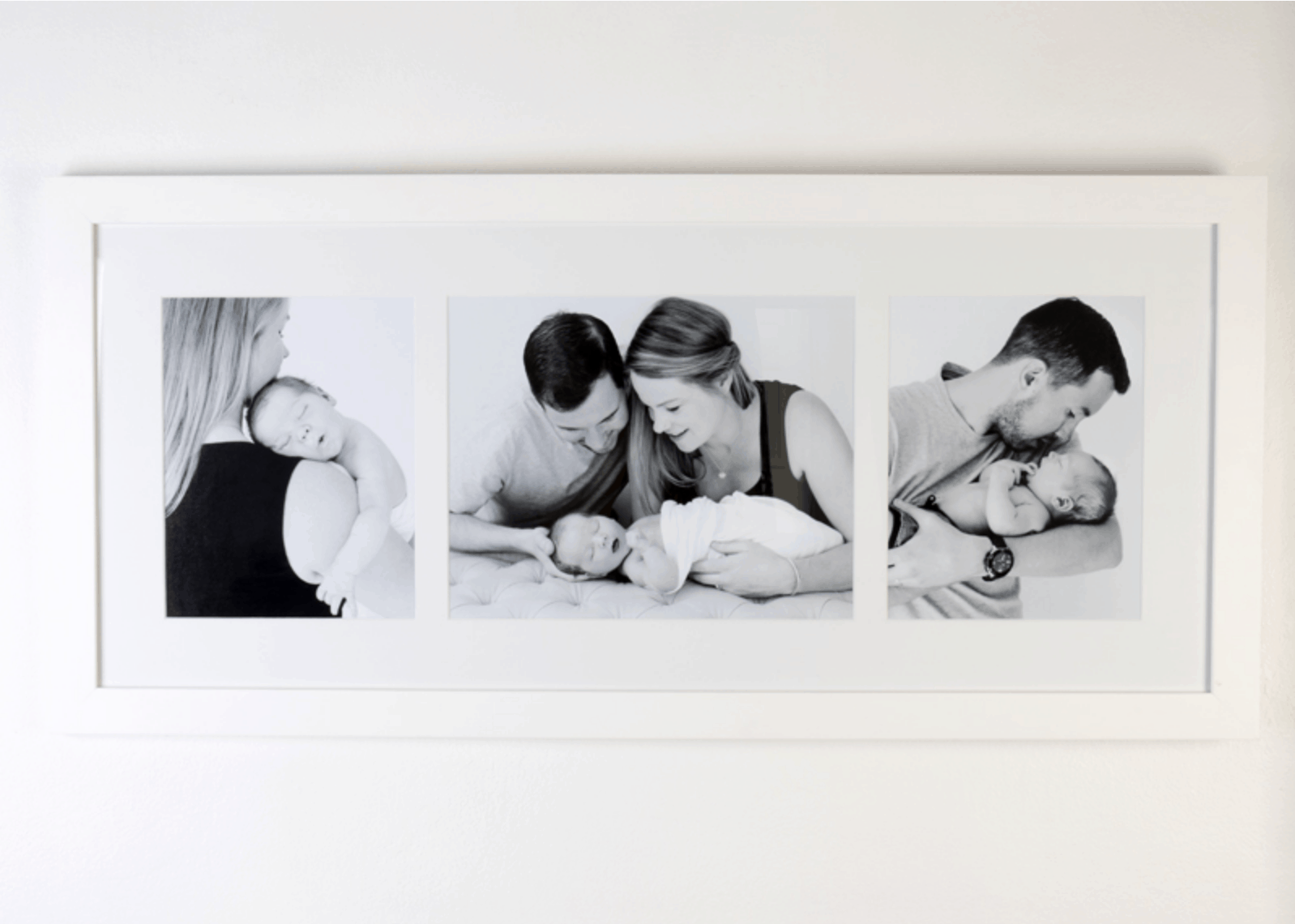 The above frame is perfect for newborns and young families. We know how important it is for mums to feature in the photo's as she is usually the main photographer in the home. So if you do like this kind of frame story, then we will make sure we get lots of different varieties with different family members. Make it clear that you would be interested in this type of set up. This framed portrait is $1295. We also offer another 3 in a frame with the middle print being the same size as the 2 on the end, that starts at $880.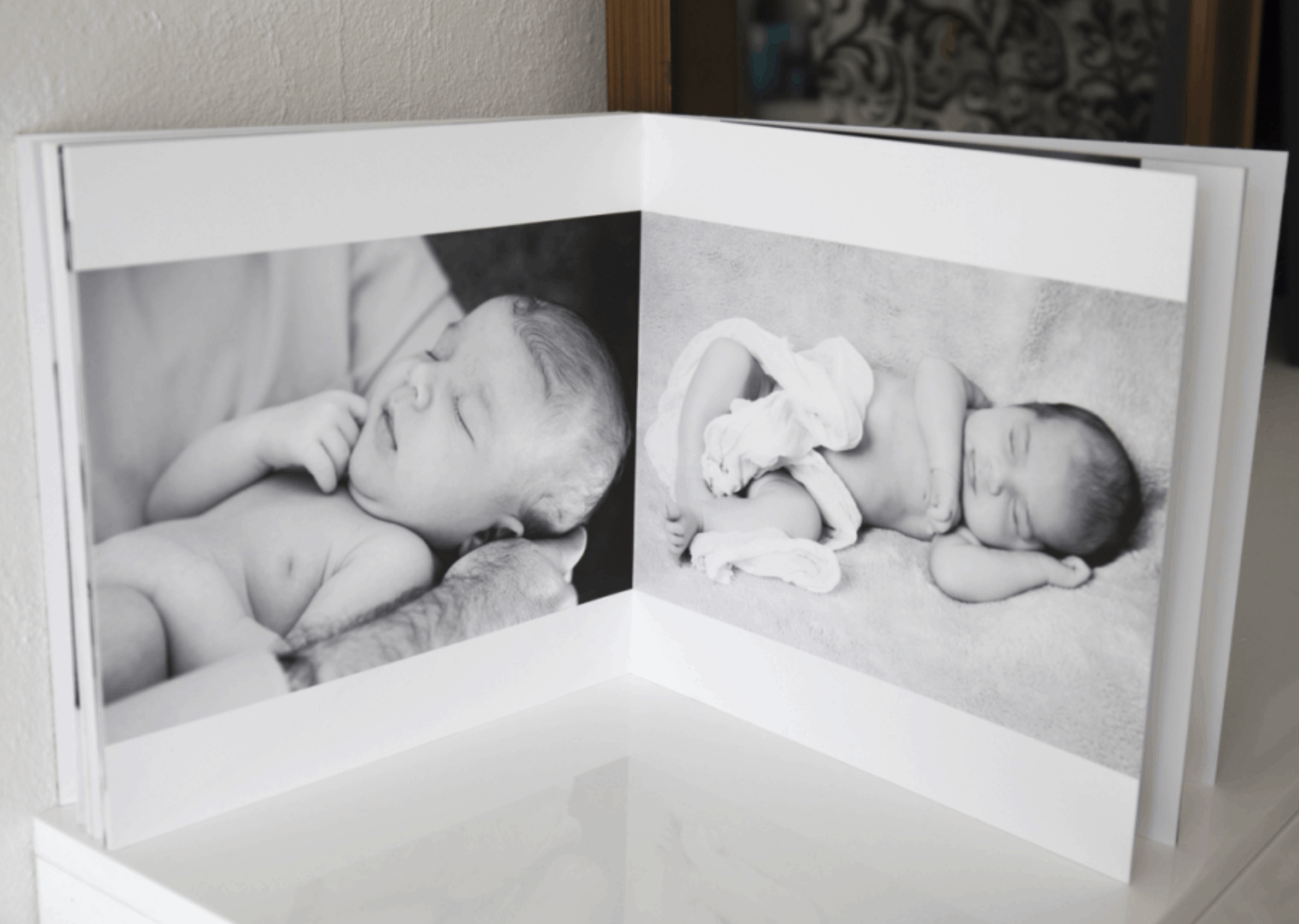 When you have too many images you love for just one or two frames, you may wish to consider an album. We can produce different styles with a variety of covers, this one featured is our simple album. Albums start at $2000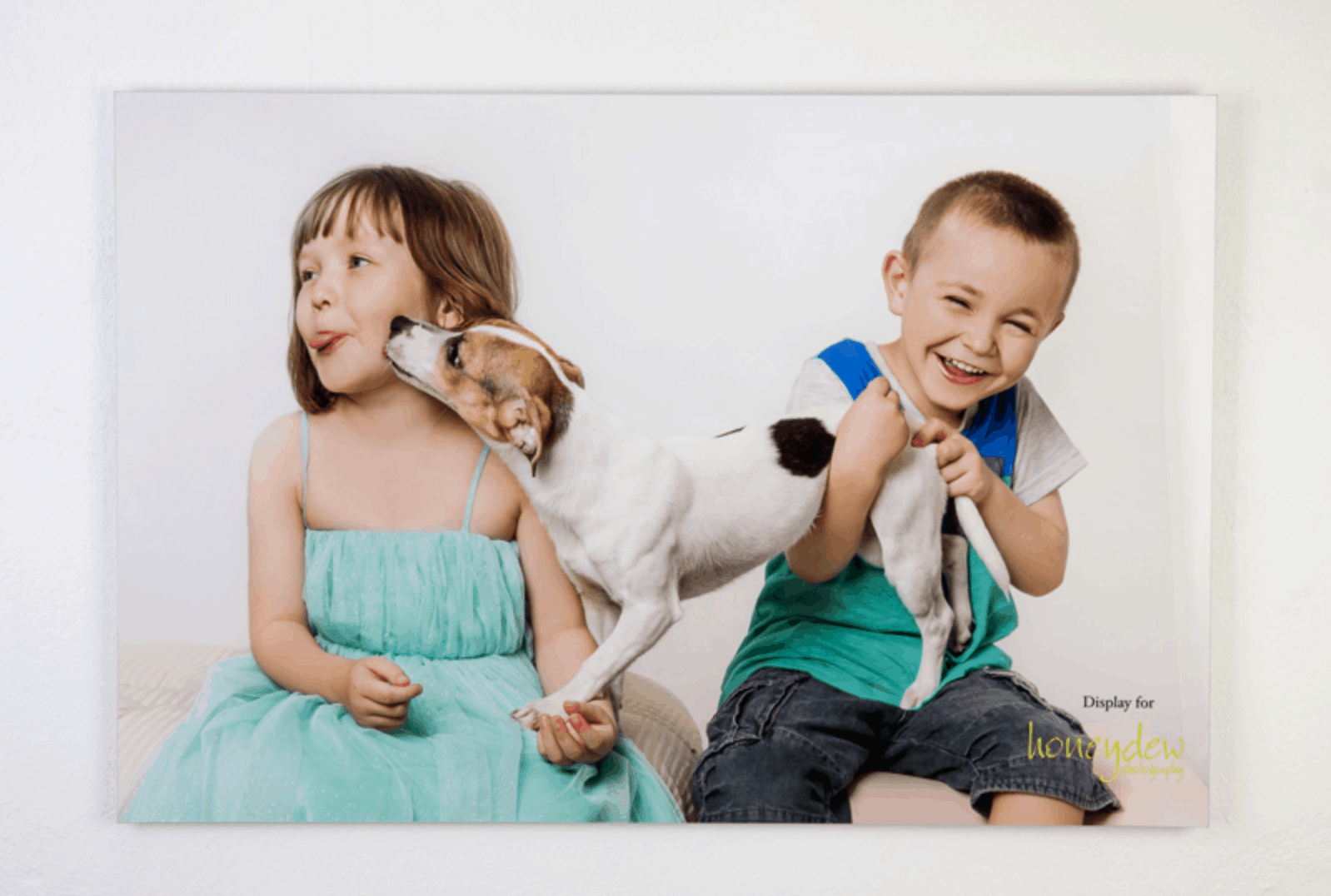 This is our flagship wall portrait and is super gloss and super gorgeous! It is printed on Metal.  It is extremely lightweight, great for anyone with issues on putting frames in rental properties. Sizes start from 16 x 20″ and we can create a sensation as large as your imagination and the ability to transport home!  A 30″ x 20″ is $2000.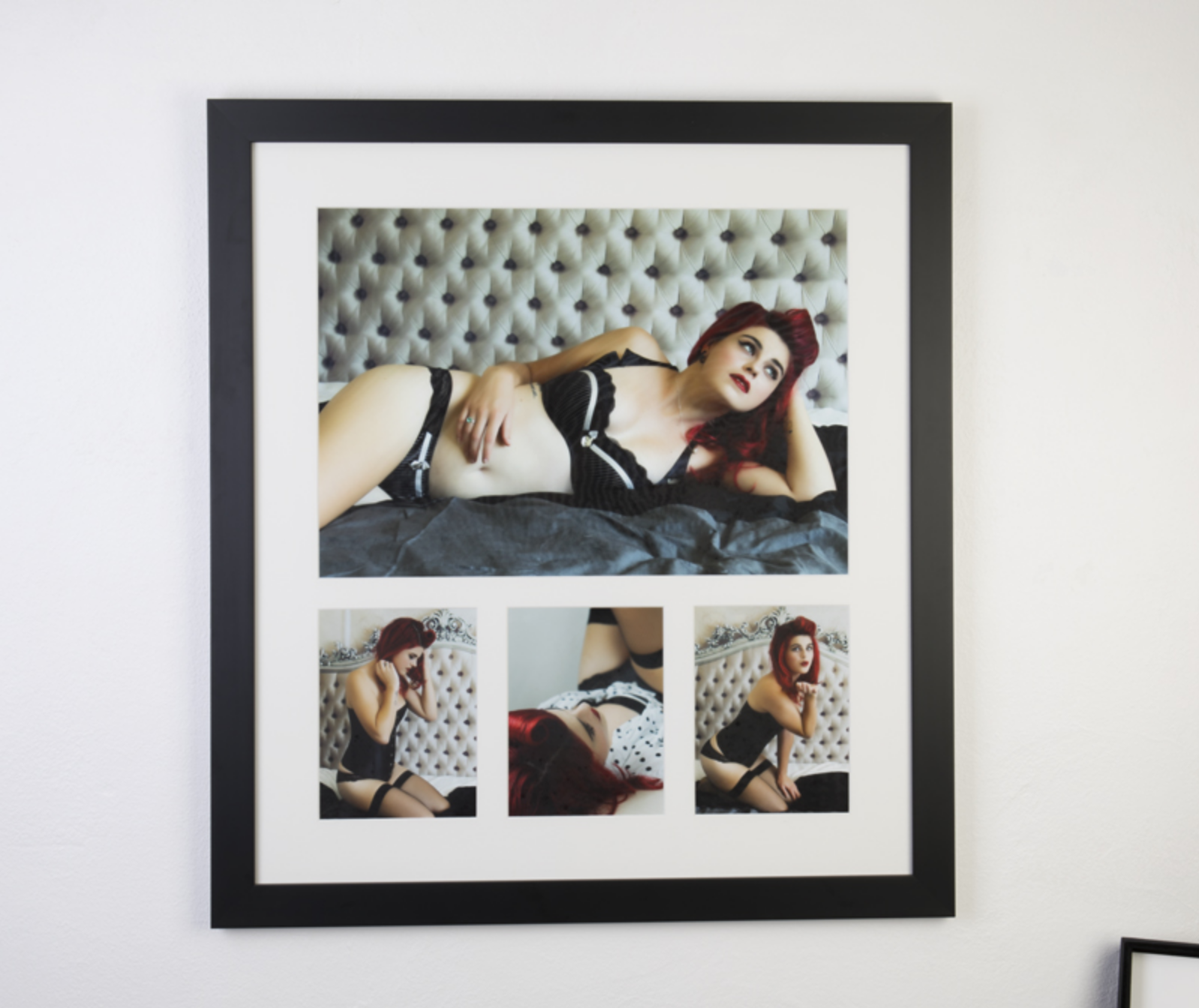 This is our most popular framed portrait! It's great for storytelling and can be horizontal or vertical. The price is $1500 when the main photo is 20 x 13″.
Of course we also offer prints starting from 8 x 10″. We sell them for $250 but do offer collections that brings the price down significantly. That silver thing is our USB where we download your favourite images. Priced at individually at $300 each or packages starting from $995.